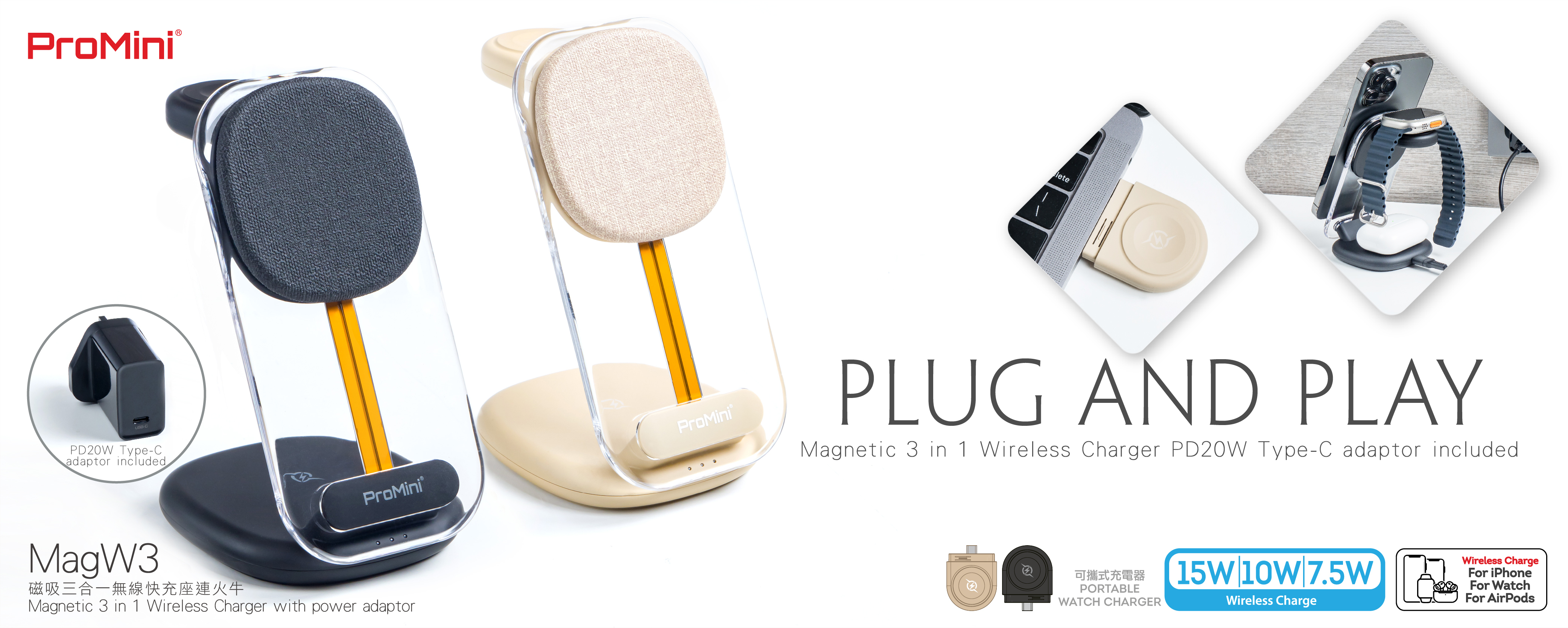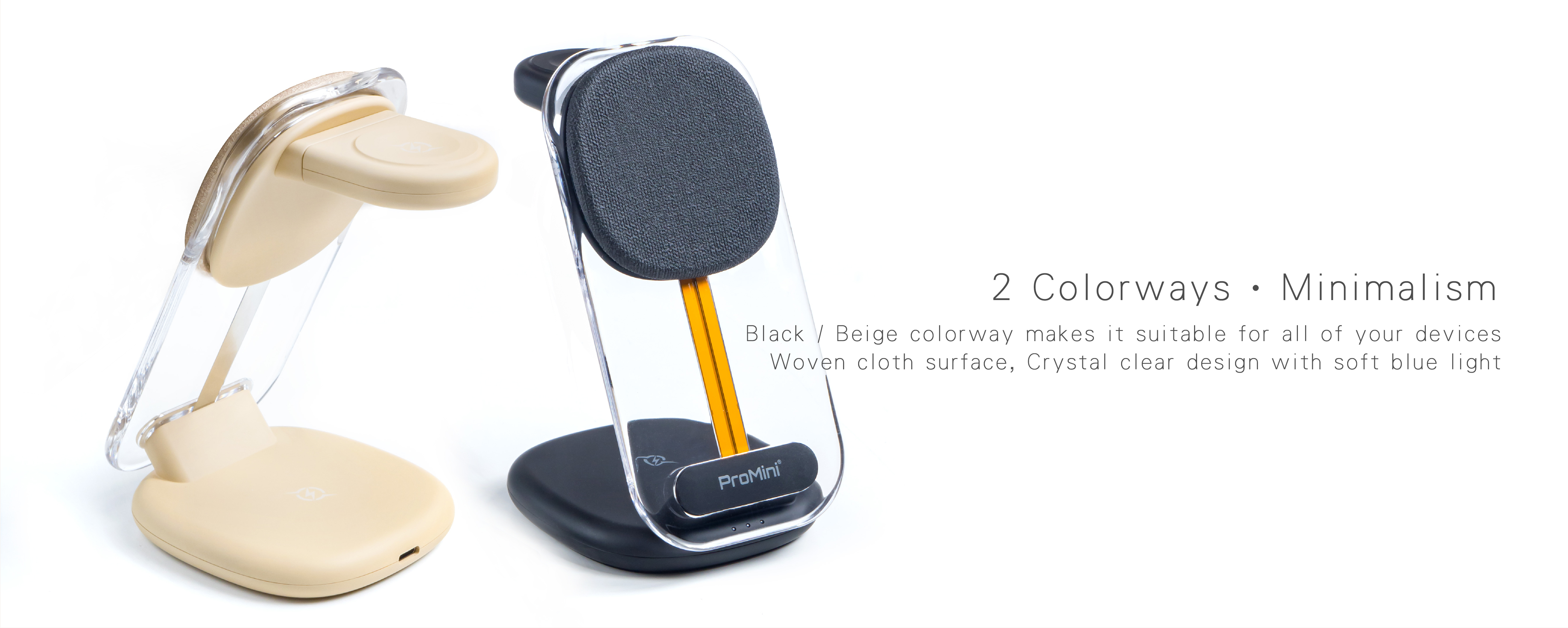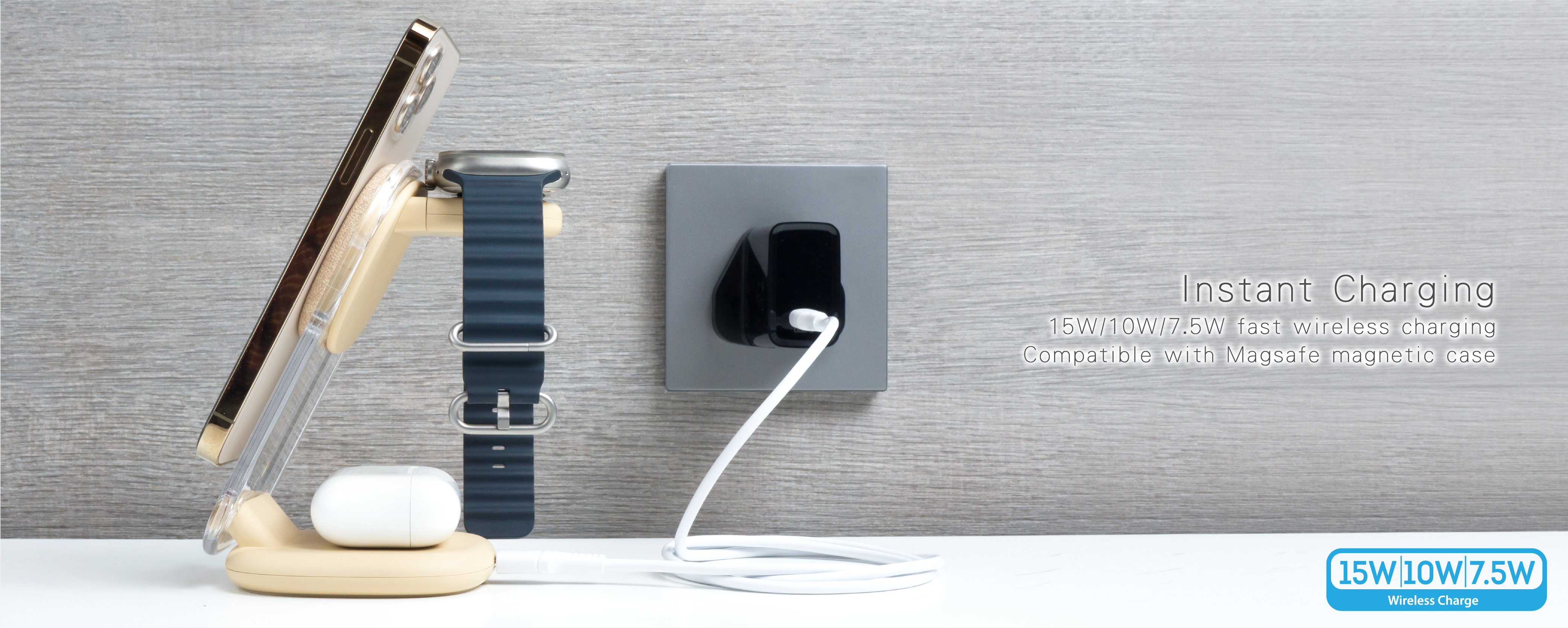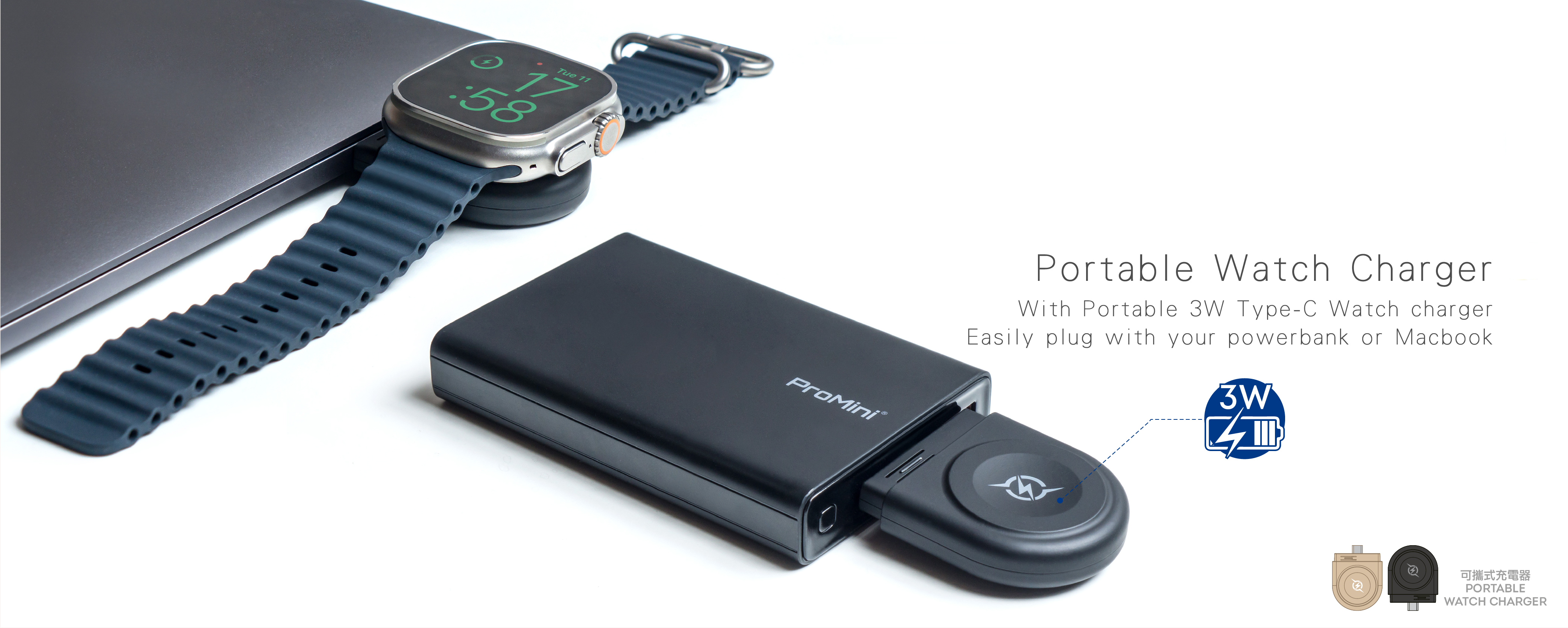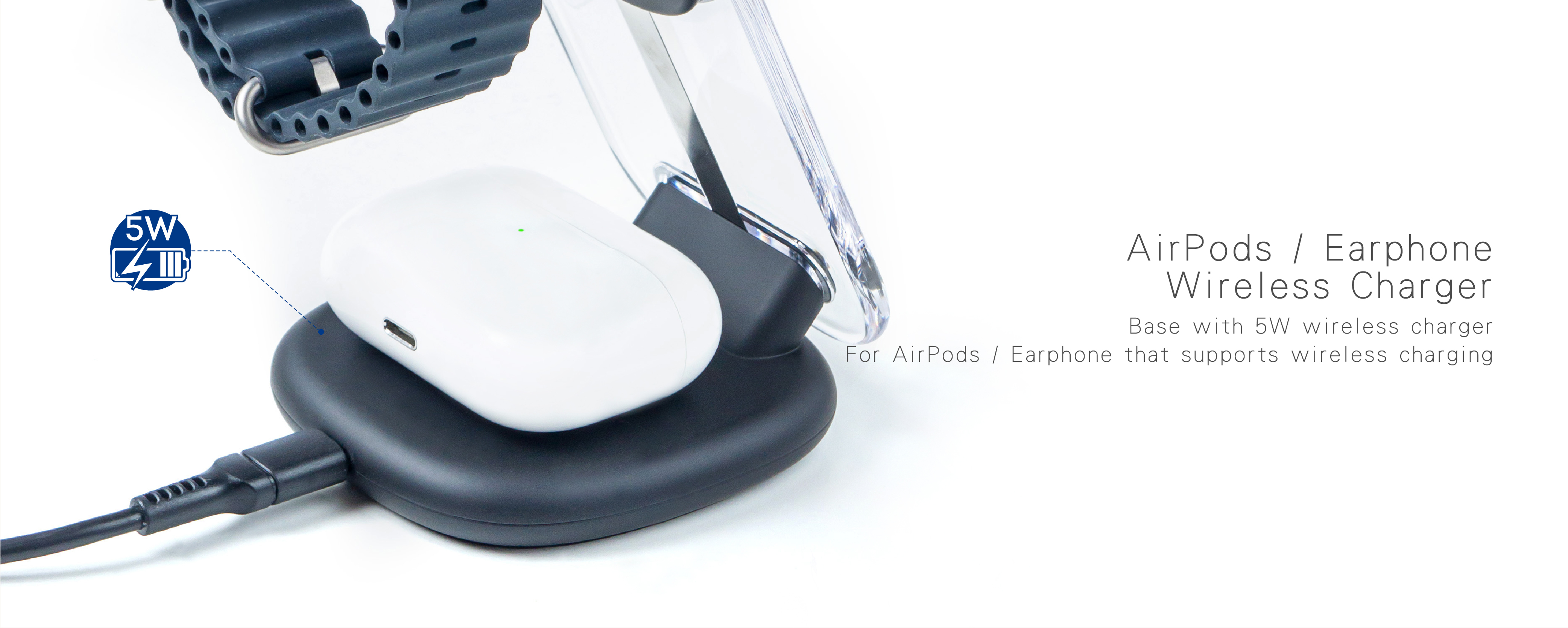 Product Feature :
- Magnetic 3 in 1 Wireless Charger with power adaptor.
- Woven cloth surface, Crystal clear design with soft blue light.
- Wireless Charge iPhone, Apple Watch, AirPods simultaneously.
- Provide PD20W USB-C power adaptor, just Plug and Play.
- 15W/10W/7.5W fast wireless charging, supports all Qi-enabled smartphones..
- Ultra strong magnet, snaps on and fast charges your phone vertically / horizontally.
- Compatible with Magsafe magnetic case
- Portable 3W USB-C power Apple Watch magnetic charger.
- Base with 5W wireless charger for AirPods/Earphone which supports wireless charge..
- Certified compliance with applicable international safety standard
- Product is covered by Global products liability insurance within one-year warranty period.
Specification :
ProMini Mag.W3
Input USB-C port : DC5V⎓3A, 9V⎓2.22A (PD)
: DC5V⎓3A, 9V⎓2A (QC)
Wireless Charge output
Phone : 5W / 7.5W / 10W / 15W
Earphone : 5W
Watch : 3W
Total output : (5W/7.5W/10W)+5W+3W Max.
Dimension : 76.6 x 133 x 98 mm
Weight : 193 g
ProMini PW20C power adaptor
Input : AC100V-240V~ 50/60Hz 0.5A max.
USB-C output : DC5V⎓3A, 9V⎓2.22A 12V⎓1.66A
Total output : 20W max.
Dimension : 77.9 x 50.7 x 47.2 mm
Weight : 61 g
Compatible with:
- iPhone series 14/13/12
- AirPods Pro, AirPods with Wireless Charging Case
- Apple Watch
Package contains
- ProMini MagW3 (Watch charger connected)
- ProMini PW20C power adaptor
- Watch Charger holder
- Type-C to Type-C PD fast charge & sync cable (Approx.100cm)
- User's Manual
Full package
Weight : 340g
Packing size:132 x 110 x 78 mm