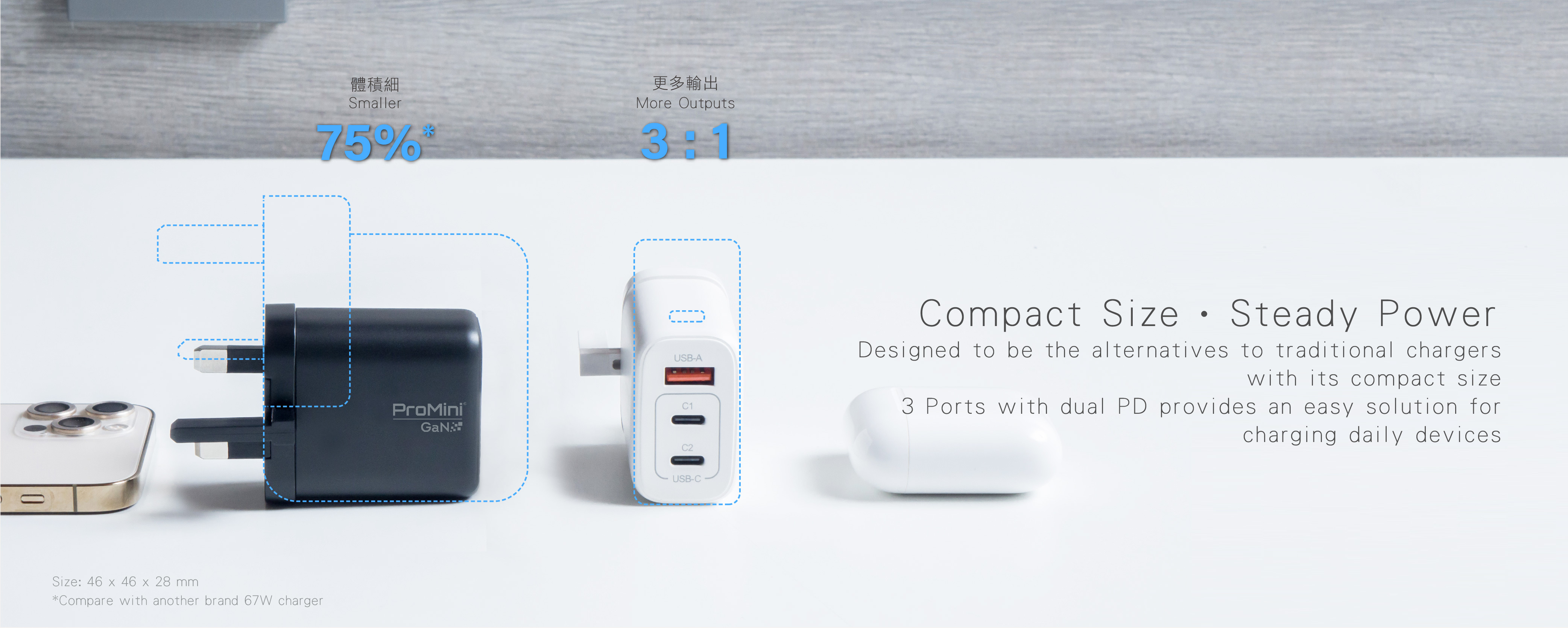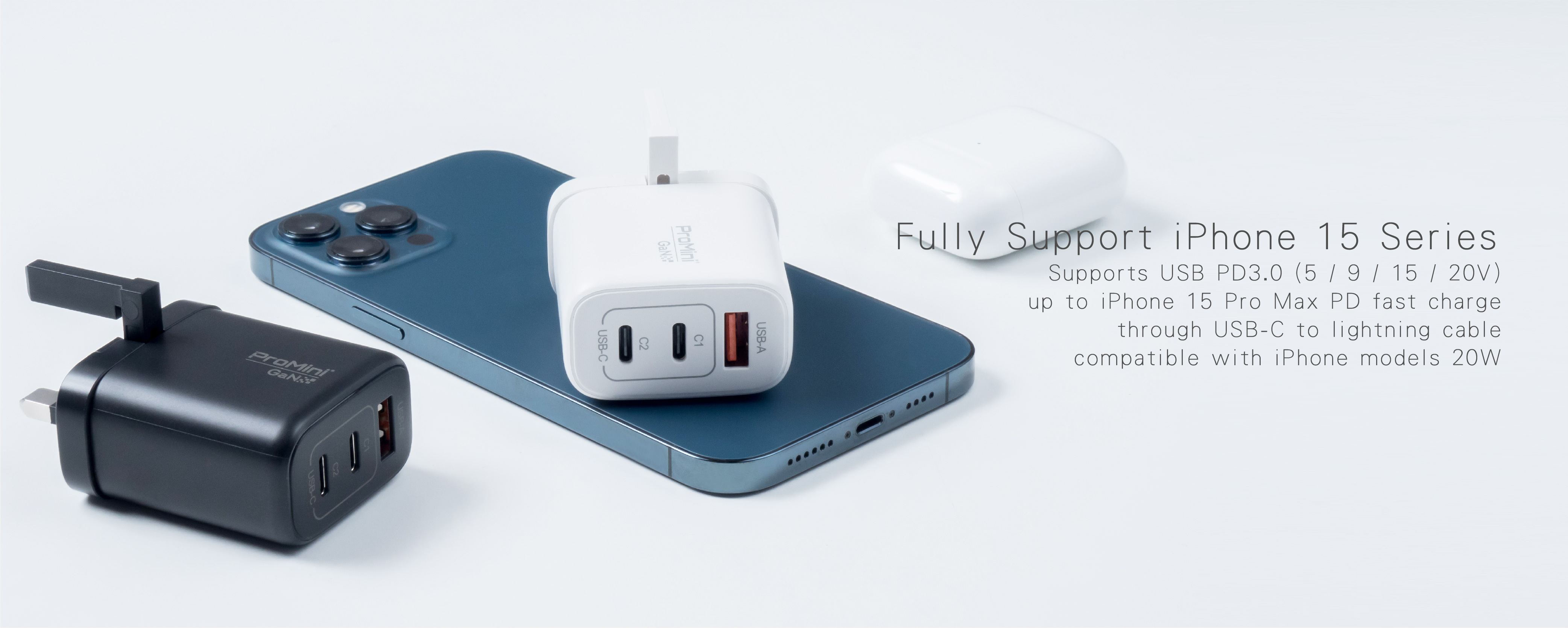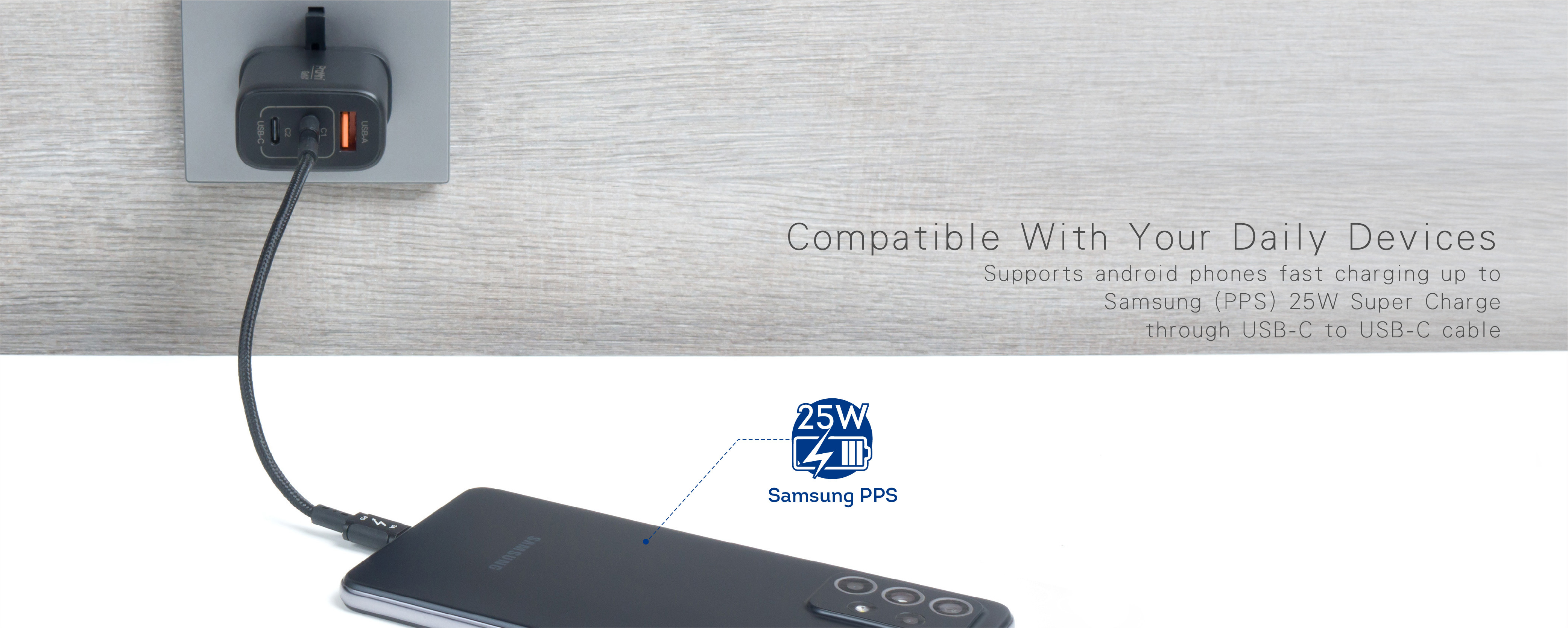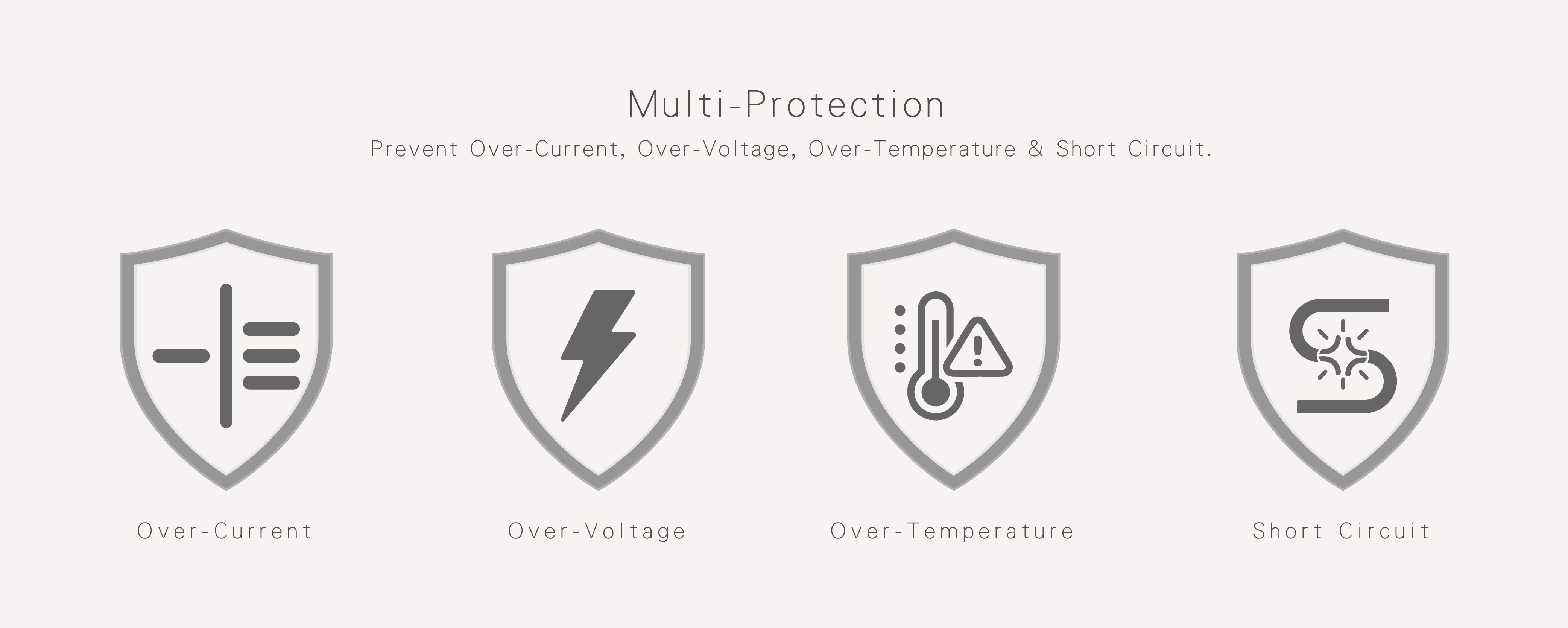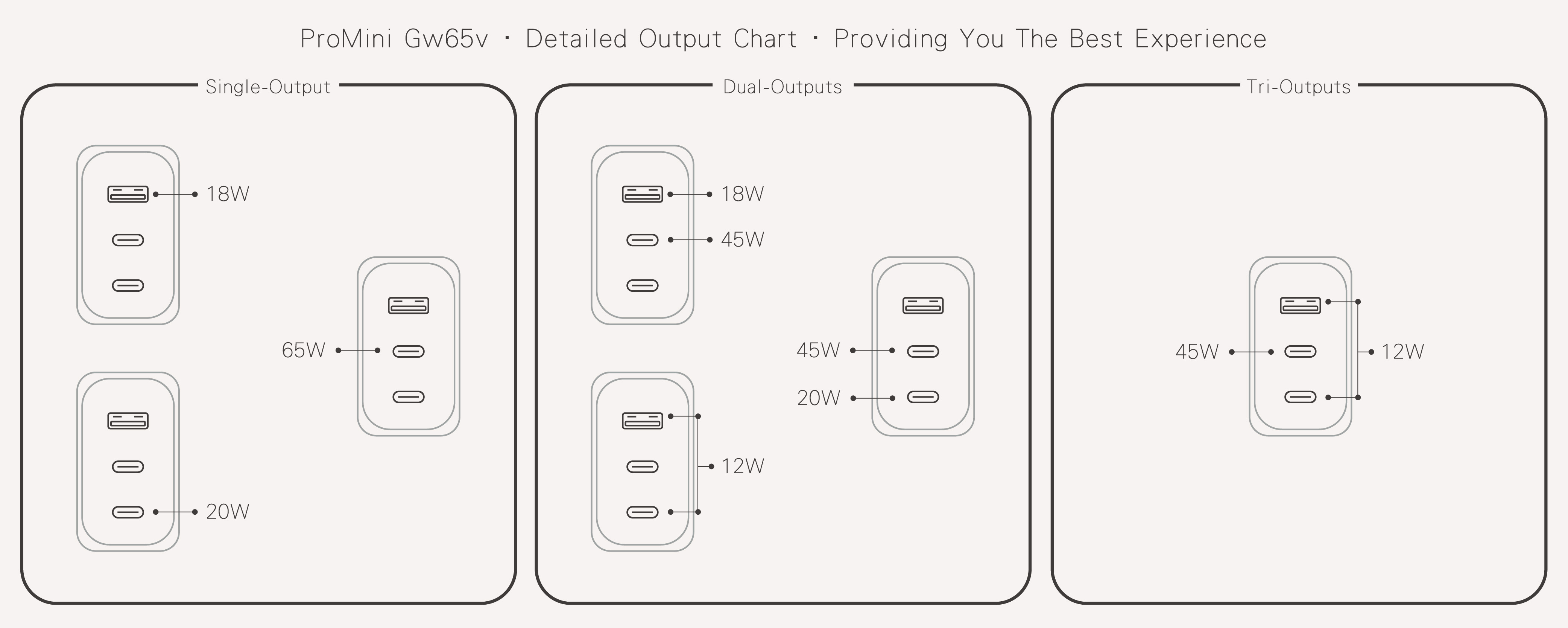 Product Features :
- Using GaN technology, it is designed to allow a handy charger with strong powerful output.
- Dual PD3.0 + QC GaN 65W Wall charger.
- Supports Power Delivery 3.0 (PD) / PPS / QC4+ / QC3.0 fast charge.
- Tri-output - USB-C1 65W, USB-C2 20W, USB-A 18W individually.
- Charge up a MacBook Pro / Notebook, provides PD65W (Max.) fast charge.
- Charges 3 devices simultaneously, USB-C1 port keeps PD45W output
- Total output up to 65W.
- Compatible with the new USB-C PD devices such as the Macbook Pro 15"/13" and other devices powered by USB-C connector.
- Supports iPhone 14/Pro/Pro Max – PD fast charge, Samsung Super Fast Charge PPS 45W/25W, fast charging for Galaxy S22 Ultra / Nintendo Switch (TV-mode) etc.
- Device connection Auto-Detect, power On/Off automatically.
- Multiple safety protection, prevent Over-Current, Over-Voltage, Over-Temperature and Short Circuit.
- Worldwide use with AC input 100V-240V
- UK plug has passed BS1363 test, compliance with Hong Kong safety standard.
- Certified compliance with IEC62368-1, complies with international safety standards.
- Product is covered by Global products liability insurance within one-year warranty period.
Specification :
Input: AC100V-240V~ 50/60Hz 1.5A max.
Single output
USB-C1: DC5V⎓3A, 9V⎓3A, 12V⎓3A, 15V⎓3A, 20V⎓3.25A 65W max.
PPS: DC5V-11V⎓4.05A, 5V-16V⎓3A
USB-C2: DC5V⎓2.4A, 9V⎓2.22A, 12V⎓1.67A 20W max.
USB-A: DC5V⎓2.4A, 9V⎓2A, 12V⎓1.5A 18W max.
Dual output
USB-C1+USB-C2: 45W+20W 65W max.
USB-C1+USB-A: 45W+18W 63W max.
USB-C2+USB-A: DC5V⎓2.4A 12W max.
Tri output
USB-C1+(USB-C2+USB-A): 45W+(12W) 57W max.
Total Output 65W
Dimension 46 x 46 x 28 mm
76 x 48.5 x 39 mm (with AC plug)
Weight 100g
Package contains
- ProMini Gw65v
- User's Manual
Full Packing
Weight : 113g
Dimension: 81 x 33 x 76 mm