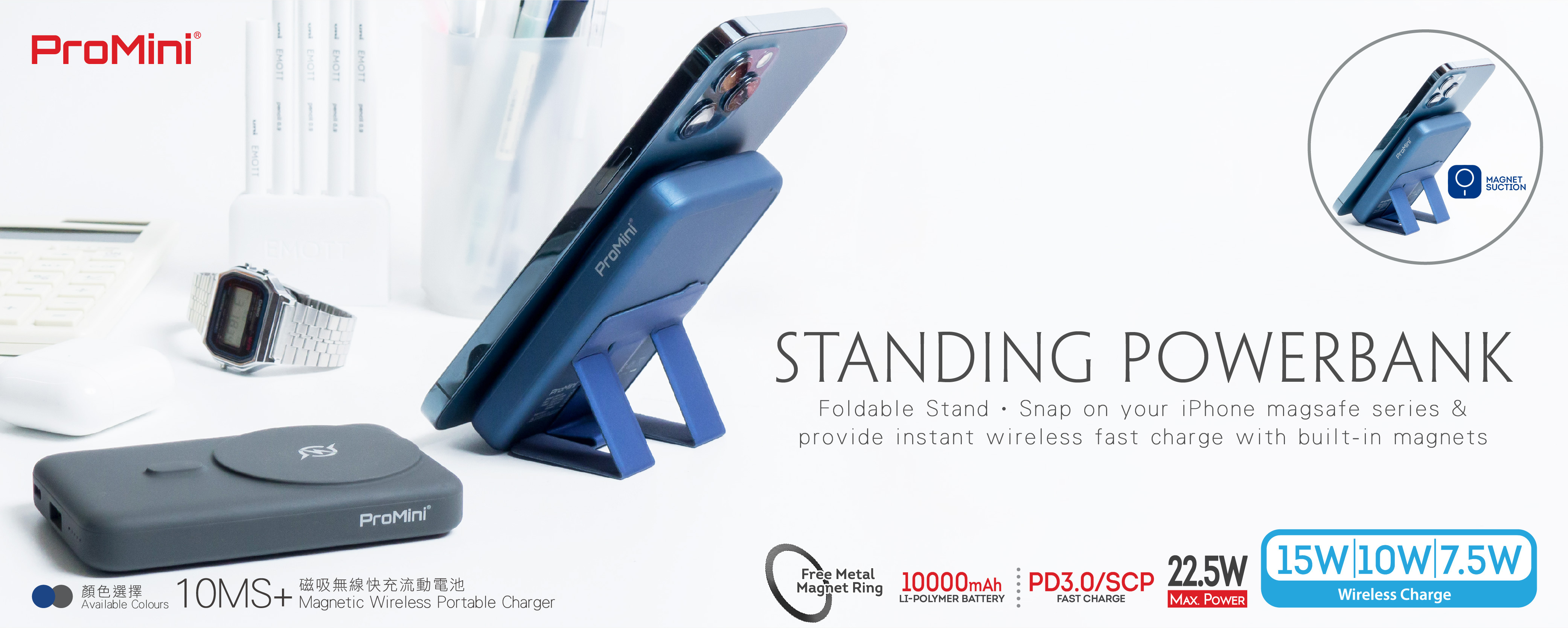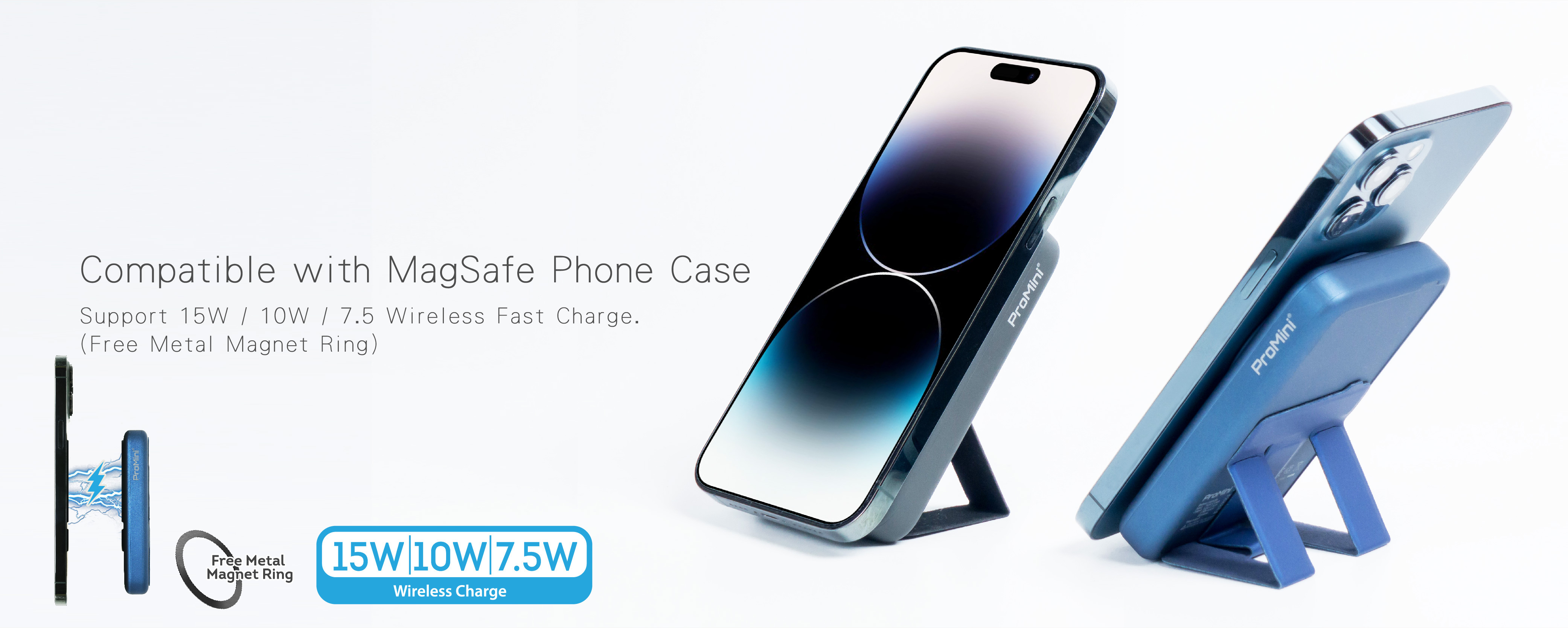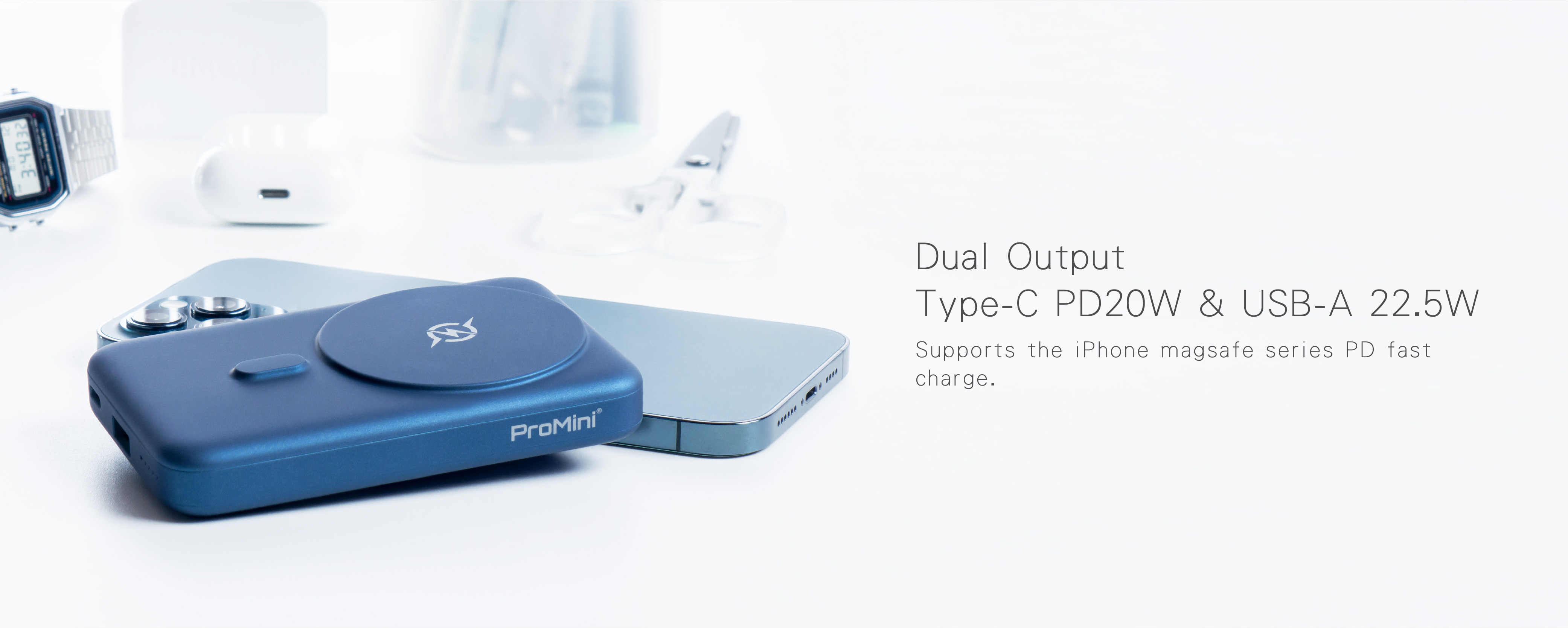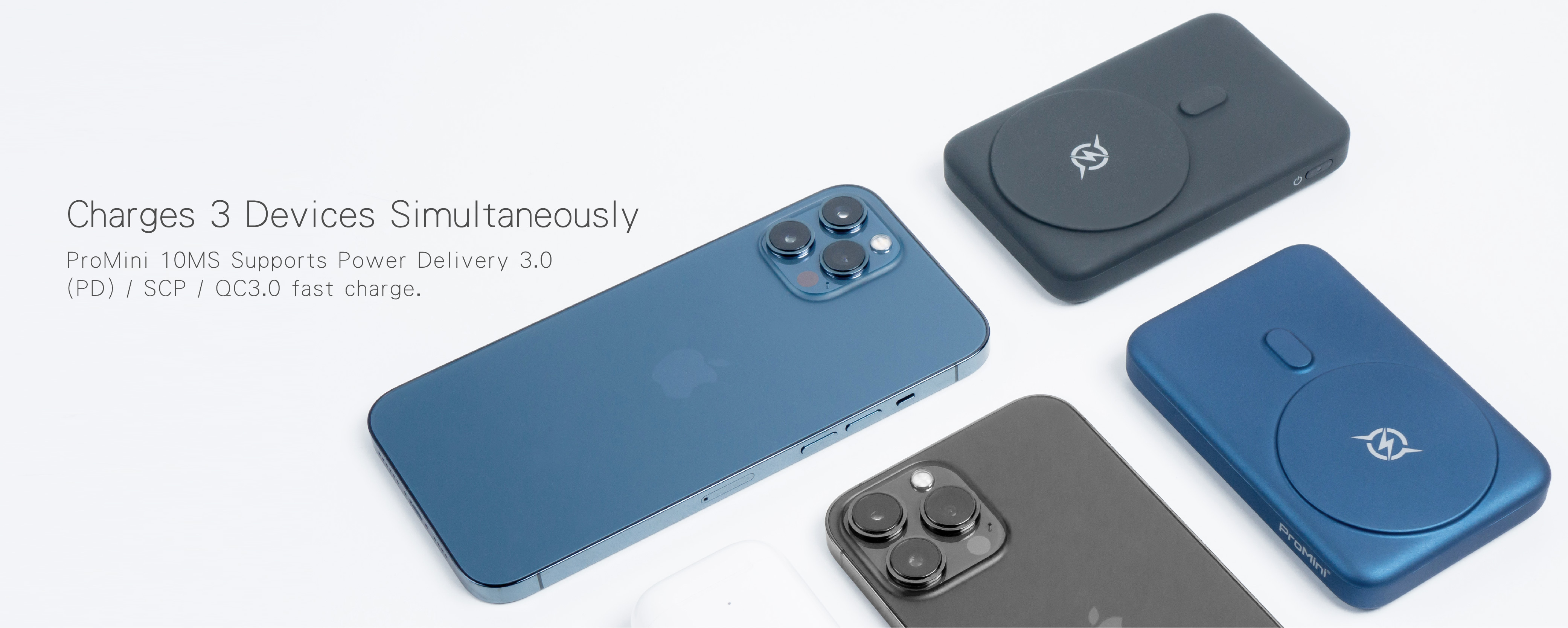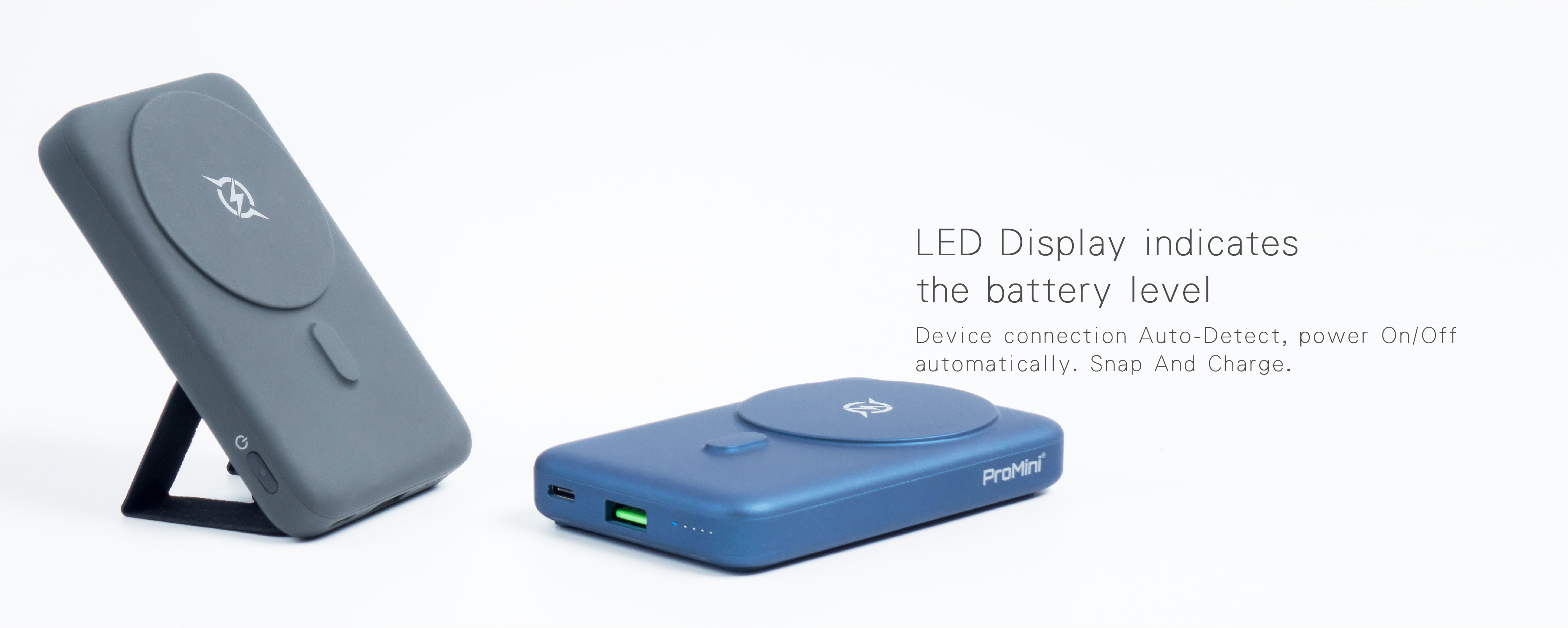 Product Features :
- Equipped with 10000mAh Lithium-Polymer battery.
- Magnetic suction wireless portable charger with stand.
- 15W/10W/7.5W fast wireless charging transmitter.
- Snaps on and fast charges iPhone14/Pro/ProMax with built-in magnets.
- Compatible with Magsafe magnetic case
- Foldable stand, convenient for watching and charging
- LED indicates the battery level.
- Dual-output, USB-C PD20W x 1, USB-A 22.5W x 1.
- Supports Power Delivery 3.0 (PD) / SCP / QC3.0 fast charge.
- Supports the iPhone 14 series PD20W fast charge.
- Fast charging for P40 Pro / S22 ultra etc.
- Charges 3 devices simultaneously.
- Device connection Auto-Detect, power On/Off automatically.
- Contains Metal Magnet Ring, Type-C to USB-A fast charge & sync cable.
- PTC smart protection, prevent Over-Charge, Over-Discharge, Over-Current and Short Circuit.
- Certified compliance with applicable international safety standard
- Product is covered by Global products liability insurance within one-year warranty period.
Specification :
Battery type Lithium-Polymer battery
Battery Capacity 10000mAh (38.5Wh)
Input Type-C port : DC5V⎓2.4A, 9V⎓2A, 12V⎓1.5A Max.18W
(PD3.0/QC3.0)
Output Type-C port : DC3.3V-11V⎓2A, 5V⎓3A , 9V⎓2.22A, 12V⎓1.67A Max.20W
(PD3.0/QC3.0)
USB-A port : DC4.5V⎓5A, 5V⎓4.5A, 5V⎓3A, 9V⎓2A, 12V⎓1.5A Max.22.5W
(SCP/QC3.0)
Wireless : 15W / 10W / 7.5W / 5W
Total output : Max. 22.5W
Dimension : 106 x 69 x 18.4 mm
Weight : 207 g
Package contains
- ProMini 10MS+
- Metal Magnet Ring
- Type-C to USB-A fast charge & sync cable (Approx.30cm)
- User's Manual
Full package weight : 245g
Packing size: 132 x 86 x 28 mm